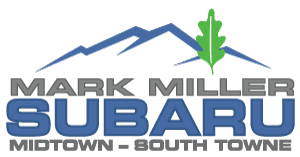 The health, well-being, and safety of Mark Miller Subaru's staff, visitors, and guests is the most important thing to my family and me. Since the beginning of the pandemic, Mark Miller Subaru has taken a proactive approach to ensuring that all who visit our two stores are safe.  Over the past couple of weeks, my team and I have been closely monitoring the increased spread of COVID-19 in Utah. With record-breaking positive cases throughout the State, and to align ourselves with local and state-wide mandates, we've increased our efforts to ensure the safety of our staff, visitors, vendors, and customers.  While much is still unknown about the future of this virus, I am hopeful that we will soon see an end to its wide-reaching and devastating effects.

As experts in Utah and around the globe work tirelessly to slow the velocity of this virus, I wanted to share with you some of the increased steps Mark Miller Subaru is taking at both stores. In addition to actively monitoring the guidance provided by the Center for Disease Control and Prevention (CDC) and the World Health Organization (WHO), our stores have:

Mandated masks for employees and all people who visit Mark Miller Subaru.

Require temperature checks for all employees prior to the beginning of their daily shifts.

Installed hand sanitizer dispensers at all entry-points to Mark Miller Subaru in addition to increasing the number of hand sanitizer stations throughout the stores.
Posted relevant signage throughout the stores which provides information about COVID-19, and critical ways to avoid being exposed to it. 

Installed distance markers throughout the store to encourage social distancing.

Invested in two industrial strength and state-of-the-art electrostatic disinfection devices whereby we thoroughly sanitize our stores to prevent the presence and/or spread of germs.

Purchased additional cleaning supplies whereby every member of the Mark Miller Subaru team can assist in cleaning and sanitizing high-contact areas throughout the day.

Directed our janitorial team to ensure that cleaning and sanitizing of all high-contact areas, such as door handles, desktops, railings, doorknobs, etc., on a nightly basis.

Worked to ensure that all high-contact features and areas on vehicles (including door handles, steering wheels, shift knobs, etc..) are properly sanitized before guests are permitted inside of them.

Instruct all employees who are exhibiting symptoms of COVID-19 to visit a doctor immediately, and if the physician feels they are a good candidate, to be tested and quarantine while they wait for results.

Even with Mark Miller Subaru taking increased measures to protect those who visit, I fully recognize that many of you may choose to avoid visiting public places. It's because of this that I've decided to extend complimentary Mark Miller Direct valet service to any person who lives within 40-miles of Mark Miller Subaru.  In the event you are in need of service, please contact a member of our team to schedule an appointment.  We will dispatch an employee to retrieve your car, ensure that service is completed, and then we will return your vehicle to you. I recognize that your vehicle is an essential tool, and I want to do everything I can to keep you moving safely.


This is just a brief overview of what we're doing to combat the spread of COVID-19 in our community, we continue to work daily to identify new ways to grow and strengthen our response efforts. Simply put, you can rest assured knowing that my team and I are approaching this situation diligently and proactively with an abundance of caution, and out of an abundance of care.


Finally, I'd like to offer one parting thought: while my team has worked incredibly hard to ensure that the extraordinary service we provide goes uninterrupted, I appreciate your understanding in the event that minimal delays occur. Please know that we are committed to going above and beyond to prioritize the safety of our team members in this challenging time. As we balance the challenges presented by Covid-19, and in the event there are small delays as a result of prioritizing the safety of our staff and customers, I truly appreciate your patience and support.

Thank you,

General Manager

jeffm@markmiller.com
O: 801-553-5216 | M: 801-971-2271
           
Additional information on the coronavirus disease, including steps to prevent becoming ill, can be found online:

1.World Health Organization
    a.    https://www.who.int/emergencies/diseases/novel-coronavirus-2019/advice-for-public
           

2.The Centers for Disease Control
    a.    https://www.cdc.gov/coronavirus/2019-ncov/index.html
           

3.The Salt Lake County Health Department
    a.    https://slco.org/health/COVID-19/