Suba Bleu Miller is doing random acts of kindness

Our The PLACE co-host, Suba Bleu Miller, invited us to his digs -- Mark Miller Subaru at South Towne.

He wanted to tell us about their Share the Love campaign.  This holiday season, Suba Bleu will be Sharing the Love by doing random acts of kindness for individuals in the community.  Follow his random acts on his Facebook Page.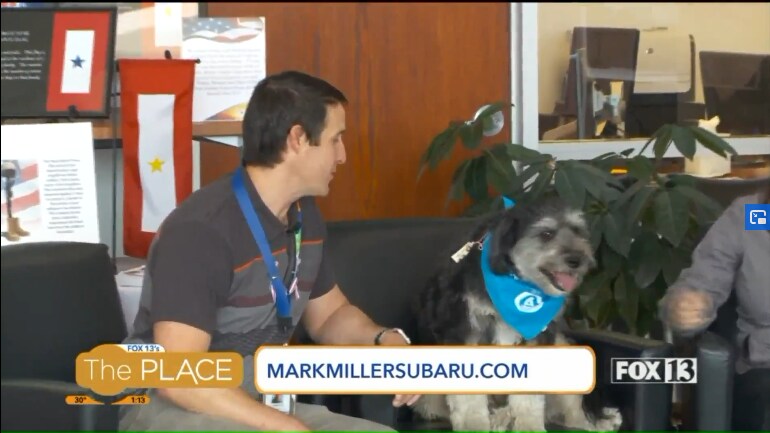 ---
How you can get 3 years of car payments forgiven, while also supporting local charities
The holiday season is one where many of us feel the urge to reach out and help somebody. But what if you could help someone, by shopping?
Jeff Miller, general manager of Mark Miller Subaru, stopped by to tell us about the Subaru Share the Love event happening through January 2, 2020, where they donate $300 to a local charity when you buy a car.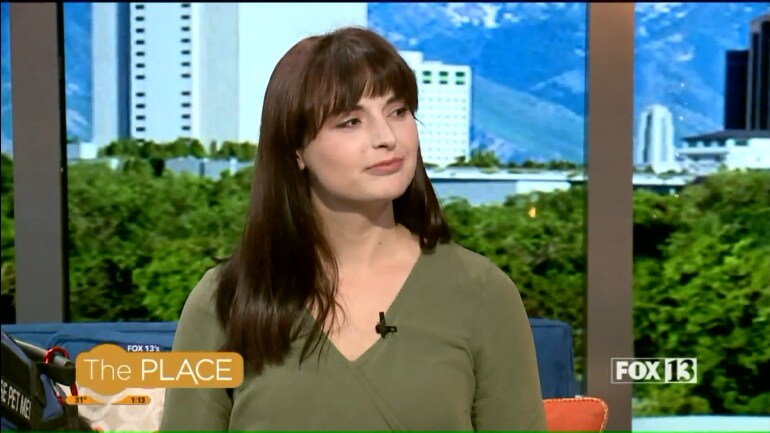 ---
Suba Bleu Miller joins us to talk about a new expansion adventure with 'The Sharing Place'
Mark Miller Subaru is proud to partner with The Sharing Place as one of its 2019 Love Promise partners.
The Sharing Place provides a safe and caring environment for grieving children, teens and their families to share their feelings while healing themselves.  This is achieved through a support group model that emphasizes acknowledging any and all feelings related to grief and channeling those feelings through art, play and discussion.  All of this is conducted in a comfortable and warm renovated home in Salt Lake City.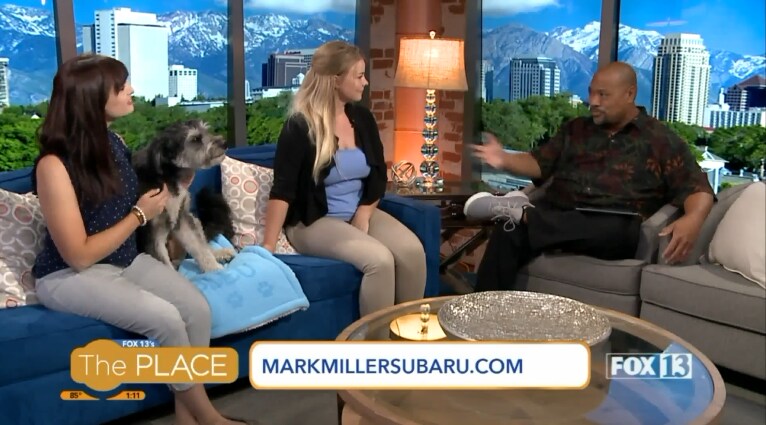 ---
The Humans Behind Famous Instagram Account 'Harlow and Sage' Are Part of the Sweetest Rescue Mission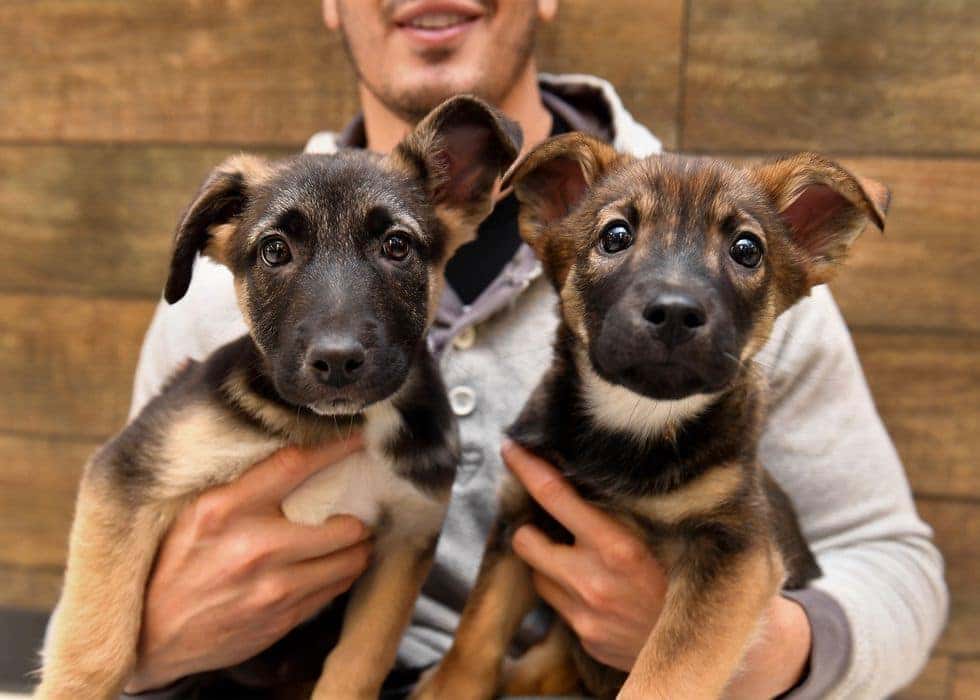 If you love dogs and you've used the internet, chances are you've come across the adorable pups on Instagram account @harlowandsage. The adventures of Harlow, Indiana, and Reese (Sage sadly passed away in 2013) are documented on the popular page, which has racked up close to two million followers.Cont...

---


Nuzzles & Co. rescues stray animals on Navajo reservation
There were 250,000 stray and roaming dogs and cats on the Navajo Reservation in the Four Corners area in 2014, when Nuzzles and Co., the Park City-based animal rescue nonprofit, began visiting the area for monthly rescue visits, according to the tribal council.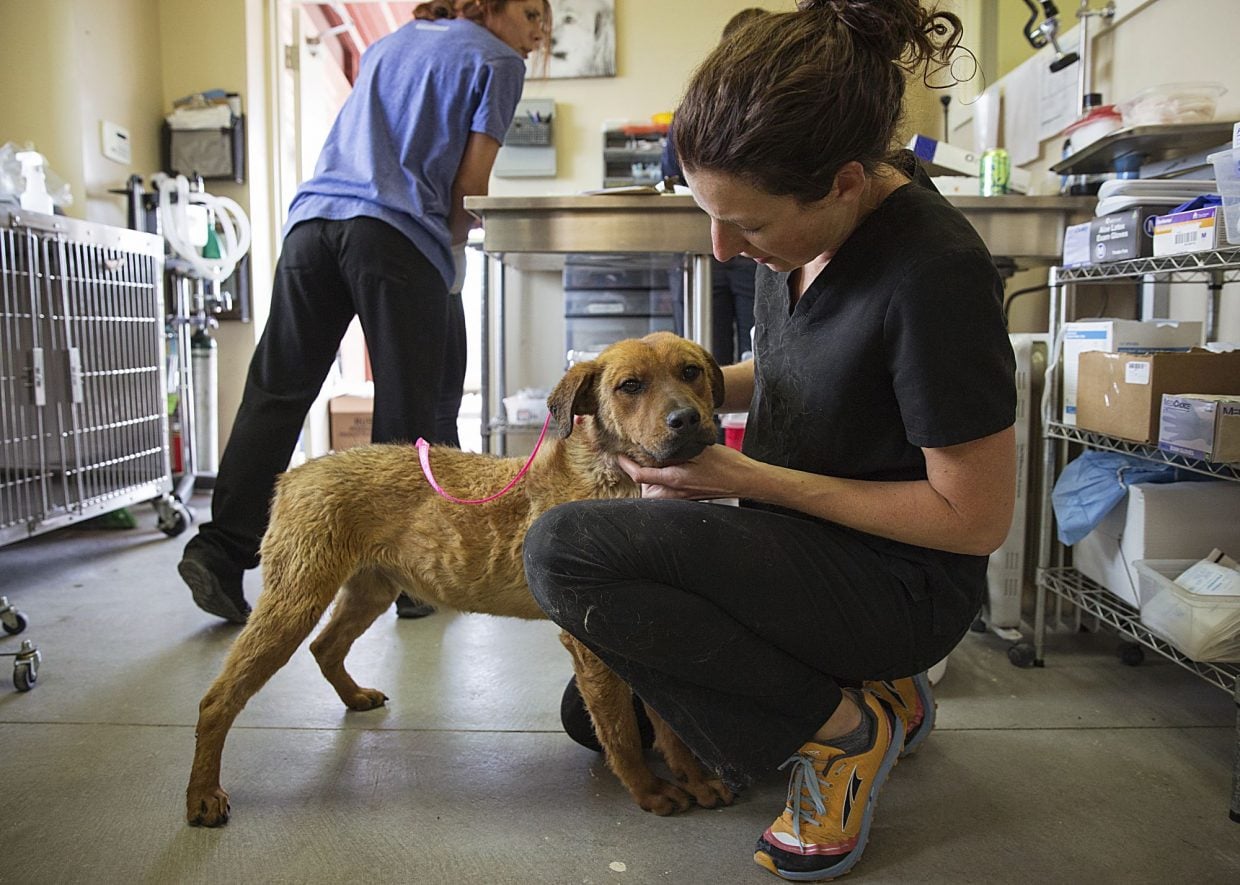 https://www.parkrecord.com/entertainment/nuzzles-co-rescues-stray-animals-on-navajo-reservation/
---
Mark Miller Subaru and Nuzzles & Co. Pet Rescue 2018
A Utah non-profit, Nuzzles & Co., organizes animal rescues every year in the Navajo Nation near Kayenta, Arizona. Thursday was the largest mission this year. Starting at 5:45 a.m., volunteers loaded Mark Miller's plane with kennels to bring back dogs and cats in need of immediate care from the reservation.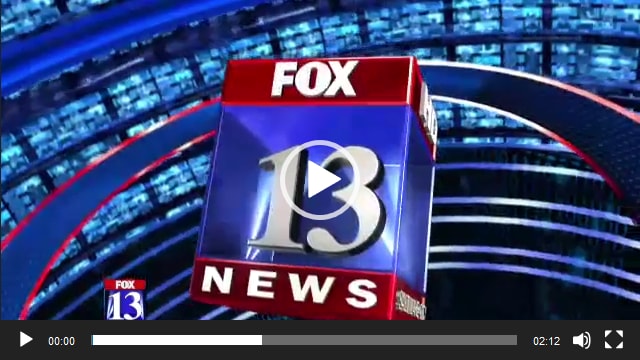 http://fox13now.com/2018/05/31/nonprofit-teams-up-with-mark-miller-to-rescue-dozens-of-dogs-fly-them-to-utah-for-treatment/
---
Mark Miller Subaru Do Good Feel Good Kick Off
(KUTV) Salt Lake City - Mark Miller Subaru was just selected as the "2018 Love Promise Retailer of the Year," the most distinguished award Subaru of America awards each year, and is only given to the #1 Subaru Retailer in the entire country. Jeff Miller, General Manager, joined the hosts on Fresh Living today to talk about what the dealership is doing to celebrate.

http://kutv.com/features/fresh-living/mark-miller-subaru-do-good-feel-good-kick-off
---
Mark Miller Subaru Wins Love Promise Retailer of The Year!
Mark Miller Subaru is taking home this year's 2018 Love Promise Retailer of the Year. This award is bestowed upon one Subaru retailer throughout the country each year. Since 2010, Mark Miller Subaru has donated nearly $2 million through partnerships with over 100 Utah charities.

http://fox13now.com/2018/04/23/mark-miller-subaru-wins-retailer-of-the-year/
---


Mark Miller Subaru Share the Love 2017
The Subaru Share The Love is a nation-wide sales and charity event where Subaru of America donates $250 for every new Subaru sold or leased between November 16, 2017 - January 2, 2018. The customer selects one organization out of two 'hometown' charities or four national charities to receive this funding.Mark Miller Subaru selected the local VOA Homeless Youth Resource Center and Nuzzles & Co. Pet Rescue as their two 'hometown' charities for 2017. Subaru of America selected ASPCA, Meals on Wheels, Make A Wish, and National Parks Foundation as the four national charities. Mark Miller Subaru donates an additional $50 (a total of $300) if the new car customer selects one of the two 'hometown' charities as the Share The Love recipient.
---


Help Utah's homeless teens this holiday season
The Salt Lake Tribune and Mark Miller Subaru are teaming up this holiday season to benefit Volunteers of America, Utah and would like your help to provide needed items for homeless teens and young people.
Donations are being accepted Dec. 1, 8 and 15 from 3 p.m. to 6 p.m. at the nonprofit VOA Youth Resource Center, 888 S. 400 West, in Salt Lake City.
The center - which provides emergency overnight shelter and other services to youth ages 15 to 22 - needs cash, warm clothing and blankets. The donations are tax deductible.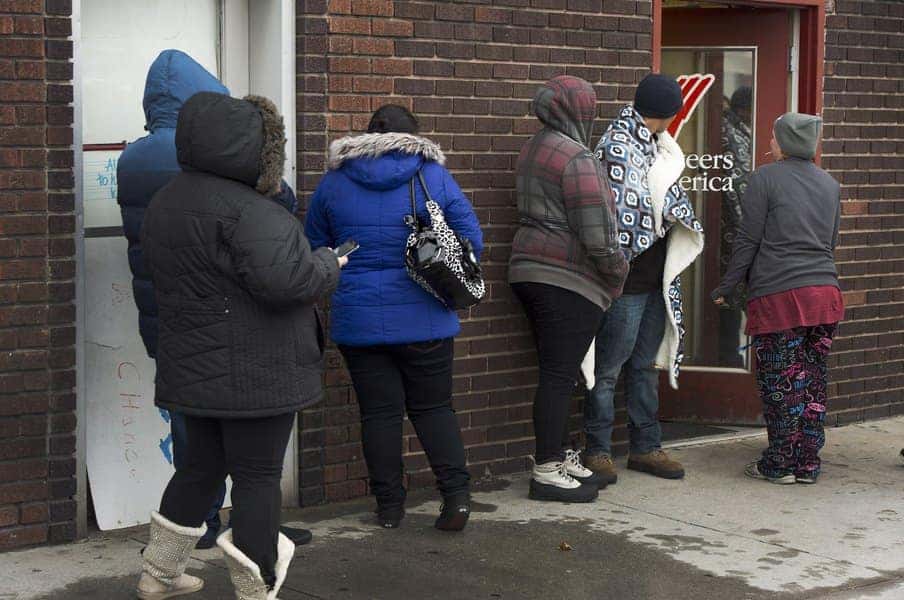 ---


Gift of service dog transforms Army vet's life
Through the "Service Paws and Patriots" campaign, Mark Miller Subaru and several other local business were able to help place a fully trained service animal with an Army veteran struggling with PTSD. The city of South Salt Lake was able to place Tink, a service animal with Christine McKoon, a former combat helicopter pilot.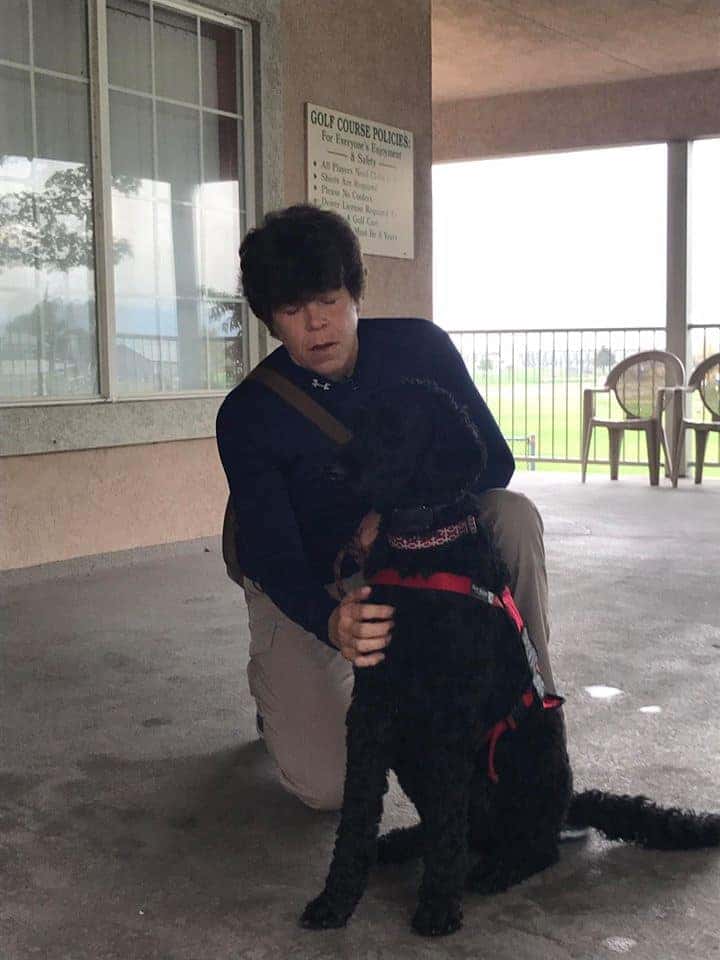 ---


Hurricane affected animals receiving care, free services in Layton
Mark Miller Subaru teamed up with the Utah Animal Care Center to help animals affected by Hurricane Harvey receive forever homes. Many of the animals were found scattered throughout the Houston area looking for food and shelter. The Utah Animal Care Center provided free services such as spaying, neutering and shots to ensure that the animals were healthy before being placed for adoption.
---


Mark Miller Subaru & Love Utah Give Utah
Mark Miller Subaru and Love Utah Give Utah teamed up to give someone a brand new Subaru Impreza. This year Love Utah Give Utah received $1,085,982 in unique donations.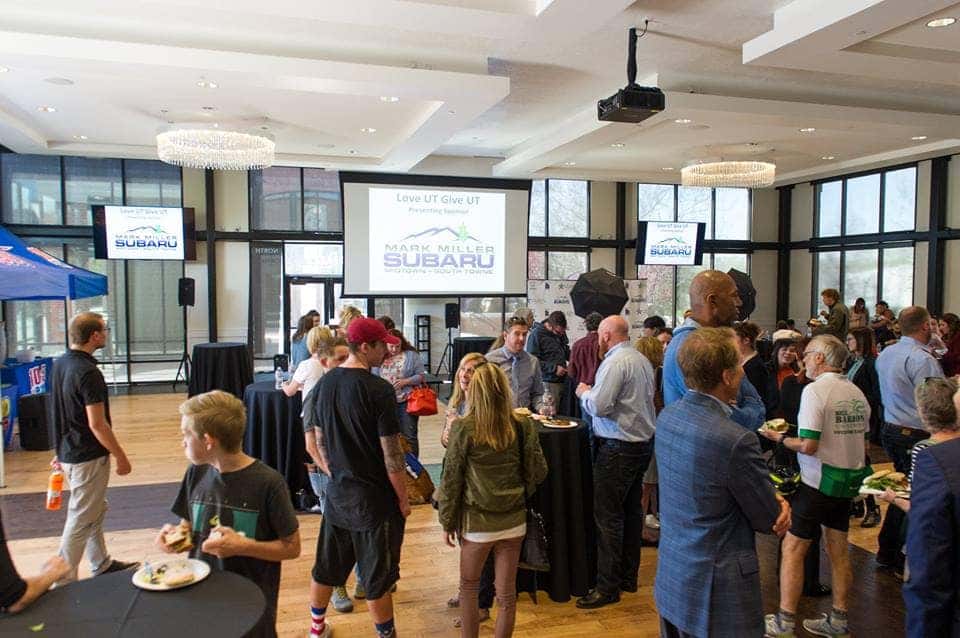 ---


Mark Miller Subaru's New Mascot
With the help of the AMAZING Humane Society of Utah, Mark Miller Subaru was able to find a wonderful addition to our Subaru family! This furry friend is a trained therapy and service dog. After adopting him, we held a naming contest for him! All proceeds from the contest went to the Humane Society of Utah! The winning name was "Suba-Bleu Miller". Stop by either Mark Miller Subaru location and meet our pup!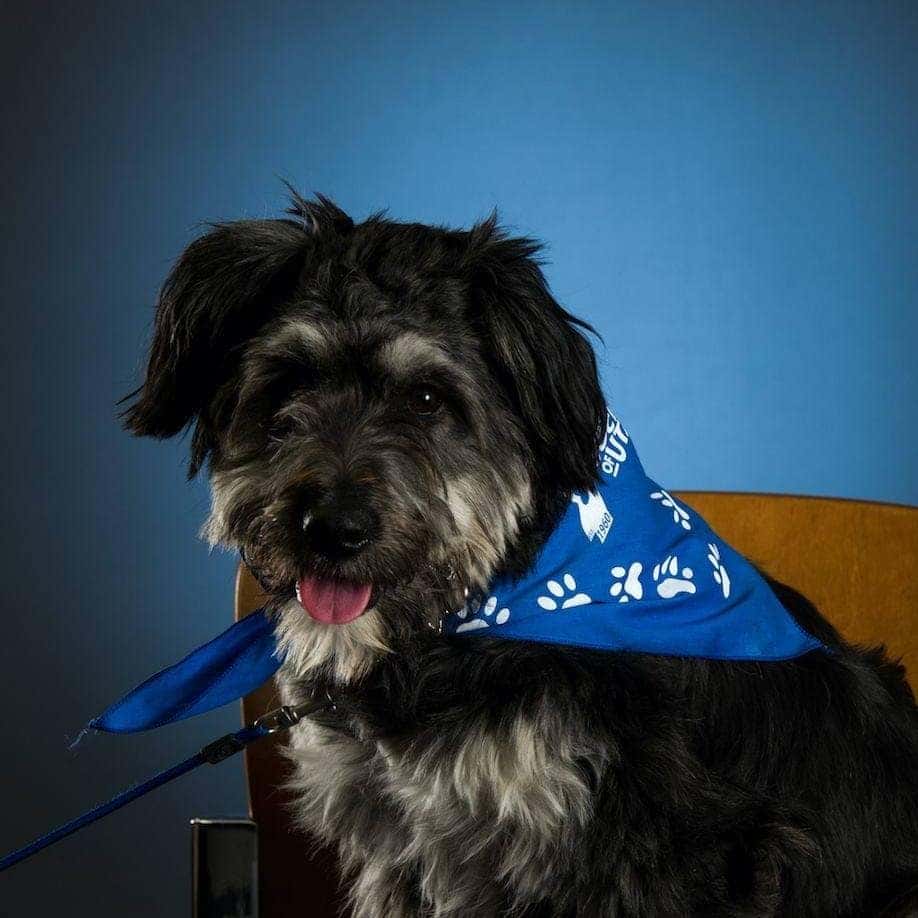 ---


Mark Miller Subaru 'Shares the Love' With the Children's Center
For Subaru "Share the Love" 2015, Mark Miller Subaru worked closely with the Children's Center to raise money for their new outdoor playground. Over $34,000 was raised during the campaign.The Children's Center provides comprehensive mental health care to enhance the emotional well-being of infants, toddlers, preschoolers, and their families.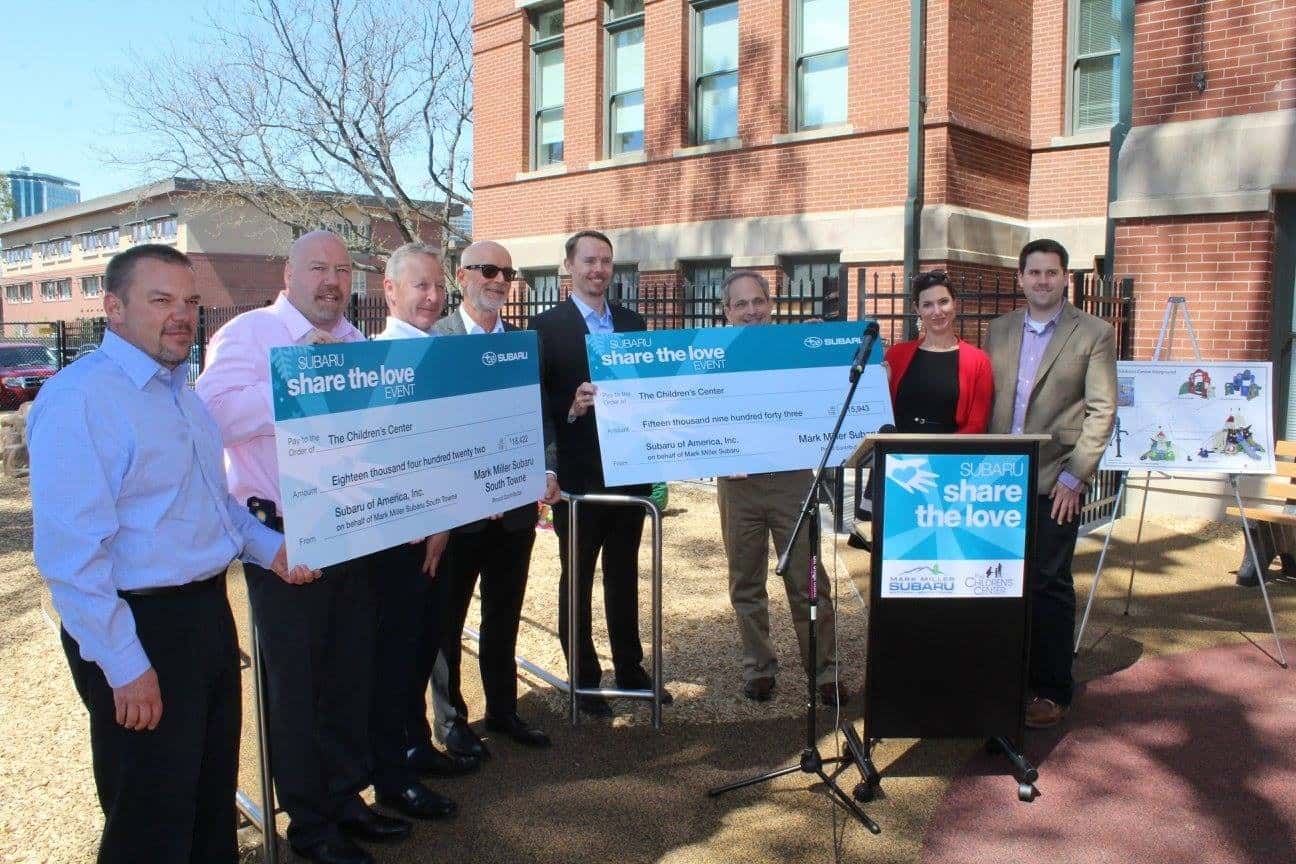 ---


Mark Miller Subaru Donates to The Fourth Street Clinic
For Subaru "Share the Love" 2015, Mark Miller Subaru also partnered with the Fourth Street Clinic in Downtown Salt Lake City.The mission of the Fourth Street Clinic, 409 W. 400 South, Salt Lake City, is to help homeless Utahns improve their health and quality of life by providing high quality health care and support services. Mark Miller Subaru donated over $24,000 to the clinic during the campaign.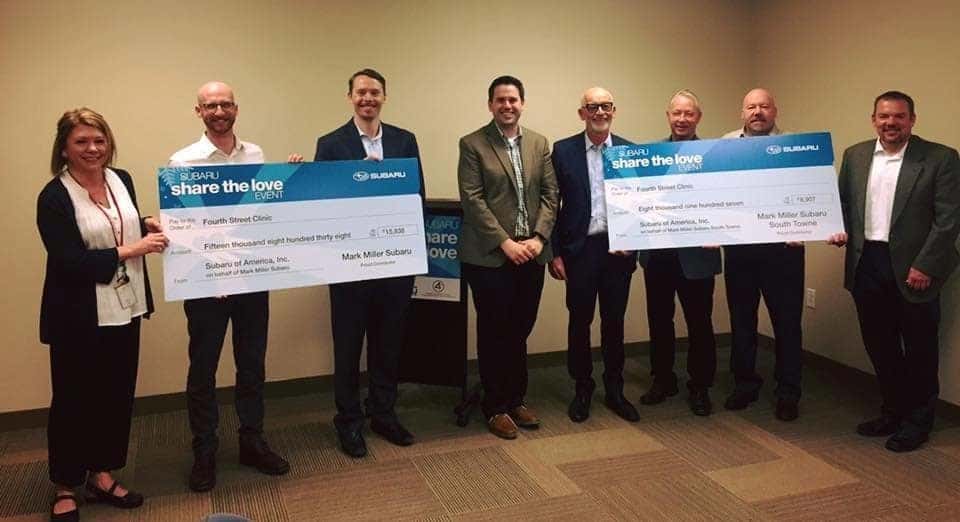 ---


9 Utah companies, nonprofits, governments agencies honored for ethics
The David Eccles School of Business Daniels Fund Ethics Initiative, the Daniels Fund and the Community Foundation of Utah honored nine companies, nonprofits and government agencies at the third annual Utah Ethical Leadership Awards on Sept. 9, 2016. Mark Miller Subaru was awarded the "Most Ethical Business" Award.
---


Mark Miller: Healthcare Heroes
While Mark Miller's primary business is his family-run auto dealerships, Miller and his wife, Kathie, are passionate about philanthropy. Miller as served on the board of the University of Utah Hospitals and Clinics since 2010. He has advocated expanding Medicaid in the state and he and his wife's foundation raised over $700,000 for the University of Utah's NICU.