What is the Subaru Love Promise?
Subaru and our retailers believe in making the world a better place and the Subaru Love Promise is our vision of respecting all people. This is our commitment to show love and respect to our customers and to work to make a positive impact in the world.
The 2022 Subaru Love Promise Customer and Community Commitment Award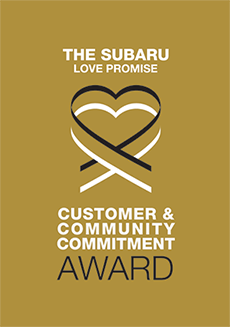 We've been nationally recognized for our dedication to our customers, our community, and the Subaru Love Promise.
We're honored to receive the 2022 Subaru Love Promise Customer and Community Commitment Award. This award nationally recognizes elite Subaru retailers who provide an exceptional customer experience at every interaction with Subaru. These retailers have also demonstrated an outstanding commitment to supporting passions and causes in their local communities in important areas such as the environment, community, health, education, and pets.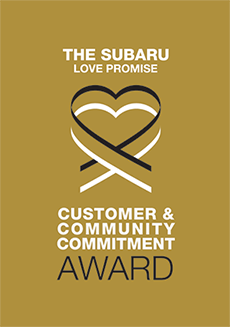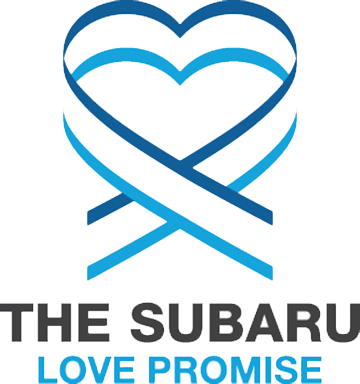 What is the Subaru Love Promise?
Subaru and our retailers believe in making the world a better place and the Subaru Love Promise is our vision of respecting all people. This is our commitment to show love and respect to our customers and to work to make a positive impact in the world.
How is Mark Miller Subaru South Towne dedicated locally to the Love Promise?
At Mark Miller Subaru, our Love Promise to Utah and the Salt Lake area can be seen in our partnerships with local nonprofits and charities. We are grateful to not only to be part of the Salt Lake community, but to serve it as well.
Discovery Gateway Children's Museum
Big Brothers Big Sisters of Utah
Volunteers of America, Utah
Love Promise Stories from Mark Miller Subaru South Towne
Subaru and Mark Miller Subaru South Towne believe in making a positive impact on the communities in which we live and work. We uphold that belief through our Love Promise Community Commitment. Every month, we select inspiring stories from customers and partners from around our area who strive to support our collective commitment and feature them here
BIG Thanks! - Brandi J
Each year, Big Brothers Big Sisters of Utah hosts a Spring Fling to celebrate some of the exceptional matches in our program. This year, we were lucky to have Mark Miller Subaru join us at the event to recognize these amazing individuals. Among them were Westin and Brock. Westin and Brock have been matched for more than three years. In that time, they worked together to overcome obstacles, learned from many new experiences together, and had plenty of laughs. Westin's mother applied for Westin to be a Little Brother because she wanted Westin to have a caring and consistent, positive male role model in his life. When they were matched, Westin was nine years old, and his family dynamics were sometimes a challenge for him. When matched with Big Brother Brock, the two clicked and Brock stepped up to earn Westin's trust and show him he is dependable. Westin recently nominated Brock for the BBBSU Big Brother of the Year. In the nomination, Westin said Brock is "a rockstar" Big, and when Westin and Brock came to Spring Fling together with their families, it was clear from their interactions how much this relationship means to each of them. When talking about their time together, Brock made it clear that he has learned just as much, if not more, from Westin as Westin has learned from him. He shared several memories of activities together- and from hiking to baking, and working through some of life's challenges together by confiding in each other- these two have done it all and clearly enjoyed both the laughs and lessons along the way. Westin and Brock are an example of how showing up, being consistent, and opening yourself up in a mentoring relationship can be meaningful for both the Big and Little. This Big Brother/Little Brother duo even has an Instagram account that follows their many adventures @bigbrocklittlewestin. Follow them if you want to smile, laugh, and learn about cool local things to do! BIG thanks to Westin and Brock AND Mark Miller Subaru for making these relationships happen.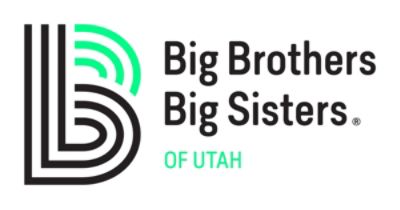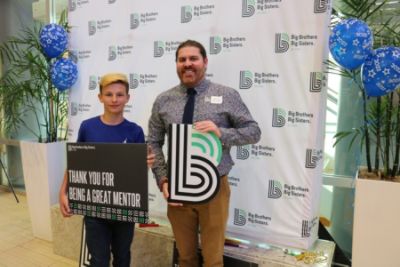 ---
Cleaning Up Dimple Dell for Earth Day - Joyce W
Thank you to everyone at Mark Miller Subaru South Towne for pulling invasive weeds, picking up trash, and lending your hands in the overall beautification of our beloved Dimple Dell Park. The Dimple Dell Preservation Community is a nonprofit group dedicated to preserving the natural environment and local history of Dimple Dell Regional Park located in Sandy, Utah. Dimple Dell Park is a vast 630 acres of natural area that runs among the growing neighborhoods of Sandy, and includes more than 15 miles of trails for hikers, bicyclists and horseback riders. This amount of space takes a community effort to keep it clean and in its natural state for public recreation and enjoyment. The Preservation Community hosts many clean-ups per year to help in this effort, but our largest and favorite is our annual Earth Day Clean-up. Mark Miller Subaru was a big help in promoting the event, recruiting lots of volunteers, and supplying snacks, fruit, and water to all of the many volunteers that attended. Also joining the clean-up was some rain, snow, and cold weather, but that didn't stop close to 100 people showing up to help pull invasive Russian and Scotch Thistle, Myrtle Spurge, Puncture Vine, and other invasive weeds that we must earnestly combat to keep them from taking over our beautiful park. We encourage park visitors to treat every day like Earth Day, and make a game out of pulling some of the weeds on your next adventure in Dimple Dell Regional Park. Follow Dimple Dell Preservation Community on Facebook to join our next clean-up events. Thank you again, Mark Miller Subaru, and we hope to see you next year!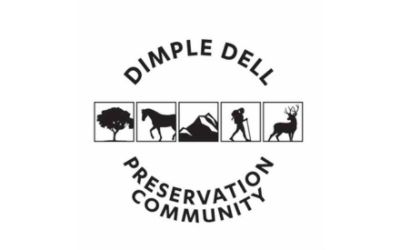 ---
Celebrating PRIDE in Davis County - Jake B
It was so much fun to see such a great turn out at Davis County's Inaugural Pride Festival in Layton, UT this past Saturday (4/23/2022). I met the organizer, Genevra Prothero, at an earlier event and learned of her endeavor to bring PRIDE to Davis County! As a resident and father of four in Davis County this was important to me too. When she mentioned the need for rainbow flags and decorations I knew exactly who to put her in contact with. Last summer for Pride Month my four kids and I volunteered staking rainbow flags with Project Rainbow. Each year in June, Project Rainbow, with the help of many volunteers, stake more than 4,500 PRIDE flags in homeowner yards for a small donation. Proceeds from these donations are then given in grants to groups and organizations to create support and visibility for the LGBTQ+ community! I later joined the Mark Miller Subaru family and learned that Project Rainbow was one of Mark Miller Subaru's community partners! As we staked flags in November for Trans Day of Remembrance my kids remarked "almost all of these houses have a Subaru!" I let Genevra know about Project Rainbow's grants and she was able to apply. Her grant application was accepted and she was awarded $2,000 in funding to support Pride in Davis County! It was incredible to attend the event and for my kids to witness their volunteer efforts have a positive impact on the community where we live.
---
Investing in our local Automotive Technicians - Megan S
As part of a more 'behind the scenes' initiative of our 'Subaru Loves Learning' pillar, Mark Mark Miller Subaru's Culture team (with the help of some of our Technicians), have spent the past few years trying to engage with and support local automotive programs, specifically with Salt Lake Community College. The relationship started out with donating roughly $25,000 in spare parts, including two short blocks, a long block and a transmission, for students to work on and learn from! This charitable donation also allowed members of the Mark Miller Subaru team the opportunity to judge the electrical and brake stations at the state SkillsUSA Automotive Competition. Creating and nurturing these types of community partnerships are not only critical for the success of their students, but for the continued success of Mark Miller Subaru. In fact, and most recently, SLCC asked if we would present on career paths within the automotive industry, as well as resume-building tips and interview skills. We put a large emphasis on career growth at Mark Miller Subaru, and try to develop our employees for success both while they're part of our team, and in the event that they move on, so we knew we had plenty we could share. We started by acknowledging that although this is an unusual time in history, and they could walk into any shop and walk out with a job offer, we wouldn't recommend it. They have invested so much time, energy and money (not only for tuition but for tools) into a career that was built from a passion, and a career that has a lot of responsibility tied to it, so they should put their best foot forward and look for the best in return. After presenting some tips on resume building and interview skills, the students had the opportunity to ask questions of people who have been in their shoes previously. They asked questions about the hardest part of being a Technician, the best part, if they still enjoy working on cars in their spare time, etc., and were able to hear from three of our Automotive Technicians, representing three different different stages of their careers; an Apprentice, one of our recently graduated Apprentices, and a Master Technician, who has spent 7 years at Mark Miller Subaru, and represented the Denver Zone in the Subaru of America 2021 National Competition. Subaru Loves Learning means so much more than just giving money back to schools, it also means giving back our time and expertise to help students develop a career path for their own future success within the automotive industry. That's why we were proud to partner with SLCC, and why we're committed to fostering this important relationship well into the future.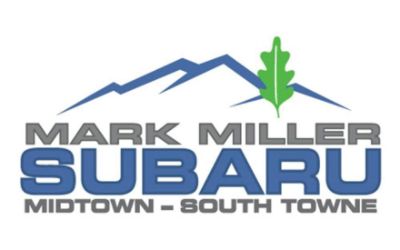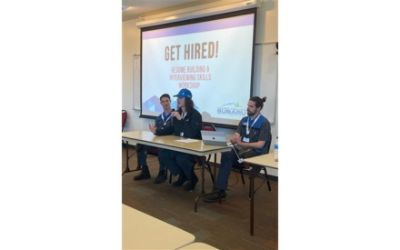 ---
Kids Love Learning in our new Children's Museums - Joseph D
Discovery Gateway Children's Museum has been a long-time partner of Mark Miller Subaru, and together we have created some unique and amazing Subaru Loves Learning opportunities for our community. In May of 2018, Mark Miller Subaru became the first automotive retailer to join forces with a Children's Museum to create an in-museum exhibit. The "Mark Miller Subaru Express Service Exhibit" inside Discovery Gateway Children's Museum boasts a kid-sized model of a Subaru Ascent that is interactive for all ages. Kids can work under the hood, slide under the car to change the oil, and "fill" it with gas. There is also an official Subaru Service uniform for kids to wear so they don't spill pretend oil on them while working on the car. It has been one of the Children's Museum's most popular exhibits since it opened. But we didn't stop there. We were the first in Utah to take Subaru inside a Children's Museum, and now we are the first to bring a Children's Museum inside a Subaru retailer store! Mark Miller Subaru is excited to announce our new "Discovery Gateway Children's Museums at Mark Miller Subaru." After closing our kids' playrooms for nearly two years due to the pandemic and our effort to put the health and safety of our customers first, they are now back and better than ever! We took that time to work with Discovery Gateway Children's Museum to design, create, and install new "miniature" exhibits inside our stores. In total, there are three miniature museums (one at our Midtown location and two at our South Towne location) that provide our service and sales guests and their children the opportunity to connect through play and learn through hands-on exhibits and activity stations. To celebrate with the community, Mark Miller Subaru and Discovery Gateway Children's Museum hosted an Open House on February 2, 2022, with a ribbon cutting ceremony, free food and snacks, a special activity station, and free family passes to Discovery Gateway Children's Museum for everyone who attended. Our hope is that now when customers visit our stores with their kids, they will leave with memories that will inspire them to keep learning and exploring the world in new ways!
---
Warming Hearts & Paws on Cold Winter Nights - Michael A
As the winter nights grew longer, and the frigid air grew colder, it was behind the wheel of a Subaru that kept drivers safe and warm this winter season. While comfort and security are defining qualities of the Subaru brand, it's also true that the fire which lives inside the hearts of Subaru drivers continues to keep our local communities safe and warm. And when safety and warmth are so desperately needed, it's the Mark Miller Subaru family that continues to show up and share Subaru love. That's why this winter season, Mark Miller Subaru's extended family of employees, vendors, customers, and friends spread more warmth than ever before. That's because, in honor of our 50th anniversary, Mark Miller Subaru brought together dozens of key stakeholders to build and distribute homeless pet-parent survival kits for the hundreds of individuals in our community who are struggling with homelessness, and who find solace in their own four-legged companion. In fact, on any given night in our community (and across America), 5-10% of homeless individuals rely on a dog or cat as their sole source of comfort, companionship, and security. These pets, similar to the pets of any pet parent, provide their humans with unconditional love and friendship. However, what's different in a relationship between a person experiencing homelessness and their pet, is that these animals are oftentimes that person's only source of love. And it's the love exhibited by these animals that help give our neighbors struggling with homelessness a purpose for living and a reason to continue fighting to find their way out of homelessness. These pets help those struggling with homelessness by instilling in them a sense of great responsibility for the life of their pet which can subsequently influence and illicit positive behaviors by that pet's human. For example, having a pet for those homeless individuals who are also struggling with addiction, often leads that person to consider the consequences of their addiction on their pet which may subsequently lead that person to make choices that reduce those consequences on their pet, such as avoiding drugs. And while we know that a pet brings any person great joy and comfort, we also know that the companionship a pet brings to an individual suffering from homelessness, could be the difference between life and death. It's this knowledge that led Mark Miller Subaru to bring a diverse group of people together to help build homeless pet-parent survival kits which included blankets, pet food, pet treats, pet toys, hand/foot warmers, and other critical pet supplies to help keep these pets safe, fed, and warm during Utah's harsh winter months. In addition to building these kits, in partnership with our non-profit partner Street Dawg Crew of Utah, we successfully distributed all of them by empowering members of the Mark Miller Subaru team to keep these kits inside of their own Subaru vehicles, and to distribute them to people whom they noticed could benefit from a survival kit as they went about their daily lives. Our employees were thrilled with this opportunity, and they showed up in mass. Nearly 1/3 of all our staff chose to participate in this outreach effort! In fact, the number of employee participants both in helping to build and distribute these kits exceeded the employee involvement of any other Love Promise activation in Mark Miller Subaru past. While our hearts were full of love at the number of employees who signed up to help, we weren't surprised. That's because we know that this fire inside of the hearts of Subaru drivers and employees, the fire mentioned at the beginning of this story, that fire is burning brighter than it has before. It's this fire that continues to illuminate the Subaru Love Promise at Mark Miller Subaru and in our community, and it's this fire that will continue to bring warmth and comfort to those who need it most, including the unsheltered parents of pets in our community.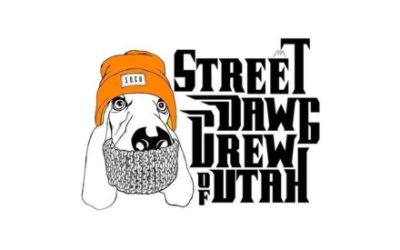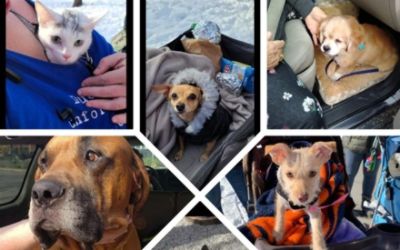 ---
Christmas outreach for our unsheltered neighbors - Maara B
Fit To Recover (FTR) is a community that helps people in sobriety connect with one another and seek balance in their lives through our core foundational pillars of Fitness, Nutrition, Community Service, and Creative Arts. My job at FTR is to coordinate our community service projects, and the latest one our members and volunteers lead was a Christmas outreach for our unsheltered neighbors. Our community pulled together to give donations throughout the year. Thanks to Mark Miller Subaru and many different treatment centers and friends, we were able to make over 150 gift bags with essentials like hats and gloves, blankets and coats, hand warmers and toiletries, and much more. More than 76 volunteers gathered on Christmas Eve to organize the donations, create the bags, and cook burritos in preparation to pass them out to our unsheltered neighbors on Christmas Day. We visited the homeless shelter and some homeless camps in the downtown Salt Lake City area to pass everything out and give some special love to the most vulnerable of our population that are often forgotten about during the holidays--showing up for them and for each other. Not only was this important for our unsheltered community, many of our members struggling with substance misuse have a hard time during the holidays, including myself. Many of our members have also experienced homeless at some point in their lives, so being able to spend this Christmas together was the biggest difference Fit To Recover could make for our community, providing winter essential items and bringing joy and hope while supporting our community to make it stronger. We want to especially thank Mark Miller Subaru for all the support and donated items for our gift bags (including the bags themselves) for this Christmas service project. Only by caring for each other, being there for each other, and helping each other out in times of greatest crises can we survive and grow as a community!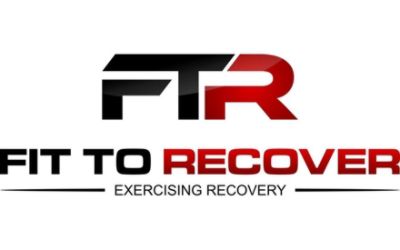 ---
Recycling for Mother Earth - Joseph D
For the fourth consecutive year, Mark Miller Subaru has helped our customers and community properly recycle wrapping paper after Christmas to divert as much holiday waste as possible from landfills. As part of our ongoing commitment to Subaru Loves the Earth, we put a call out to our customers and the public at large before Christmas for everyone to save their wrapping paper, bows, and ribbon to recycle with Mark Miller Subaru. Subaru of America has a long-lasting relationship with Terracycle, a global leader in recycling hard-to-recycle materials. Mark Miller Subaru purchased several wrapping paper and gift waste recycle boxes from Terracycle to cover the cost of recycling the holiday waste we collected. With help from our eco-conscious customers and neighbors, we filled six large zero waste boxes and shipped them to Terracycle for proper recycling. A common mistake many people make around the holidays is loading their recycling bins with wrapping paper, tissue, ribbons, and more. Unfortunately, the shiny, laminated paper is, in fact, not recyclable in most circumstances. Including it in the bin with other paper products can make an entire load unrecyclable. If wrapping paper is metallic, has glitter on it, or has a texture to it, it is not recyclable. Part of our efforts in collecting wrapping paper and gift waste from the public for proper recycling is to educate and inform people of the fact that these materials cannot be included in normal recycling bins and requires a special recycling process from places like Terracycle. We like to encourage our customers and the public to start using reusable gift boxes and dump the wrapping paper. Our collective conservation actions can make a big impact, and Subaru strives to lead by example through our Subaru Loves the Earth initiatives! (photo: Love Promise Ambassador, Suba Bleu Miller is helping stomp the paper down into the box to fill it up as much as possible.)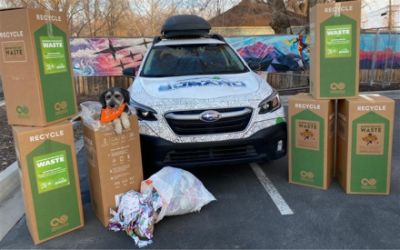 ---
Giving LOVE & SUPPORT to those in need - Geoff D
Volunteers of America, Utah always steps forward to help the most vulnerable of our community. Last year, VOA Utah served over 9,000 individuals through homeless supportive housing programs, detox services, mental health counseling, and internship opportunities for men, women, youth, and families. We also provide hygiene kits, warm clothes, tents, and other supplies to homeless individuals living on the streets. For the past several years, we have been honored to partner with Mark Miller Subaru in support of our programs. Just recently, they donated several boxes of Subaru blankets to help keep our homeless community warm during Utah's cold winter months. Subaru Loves to Help and their commitment to our nonprofit community is nothing short of amazing and exemplary as a true community leader. Thank you Mark Miller Subaru for being such a wonderful community partner!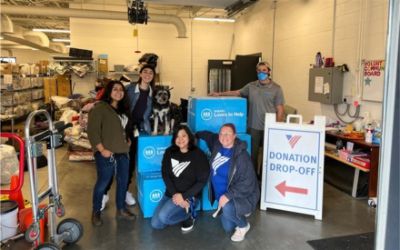 ---
Spreading LOVE on Veterans Day - Kelley R
Veterans Day is a time for the nation to give pause and honor the countless neighbors, friends, family and other individuals who have served our country to defend democracy and our freedoms. It should come as no surprise that after serving in the military and fighting in wars, many service members face difficulties as they transition from military to civilian life. Specifically, those veterans who say they had an emotionally traumatic experience while serving or had suffered a serious service-related injury were significantly more likely to report problems with re-entry. That's why The Malinois Foundation was formed, to help by healing through canine assistance. For more than seven years we have been providing service dogs and training to individuals in need with both physical and/or mental impairments, and with the help of Mark Miller Subaru we have placed 35 service dogs and provided 1800 hours of volunteer service dog training to individuals who would not have otherwise been able to afford these life-saving services. The Malinois Foundation was honored to team up with Mark Mille Subaru this Veterans Day to honor the men and women who have "watched our six" and kept us safe over the years! To celebrate their sacrifice, we held an open nomination process for people to submit a veteran they know or love to have a special sign placed in their yard on Veterans Day that reads "A Hero Lives Here." We were thrilled to work with our volunteers to place more than 50 sings in the yards of local veterans throughout Salt Lake and surrounding counties. The Malinois Foundation has partnered with Mark Miller Subaru for five years through their Love Promise program and the Mark Miller Subaru Loves Veterans pillar, and although we work each and every day to honor our veterans, there's something special about Veterans Day when we all come together to voice our thanks and love to the many men and women who sacrificed so much for our great nation! "It meant so much when I woke up and saw the sign in my front yard this morning, knowing that people care about me and my service in the Marines." - Anthony Swenson, US Marine Corp veteran and Product Specialist at Mark Miller Subaru Midtown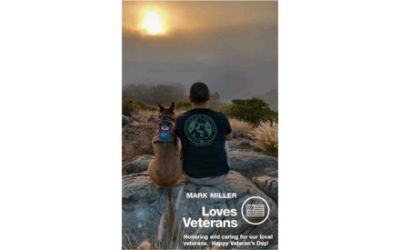 ---