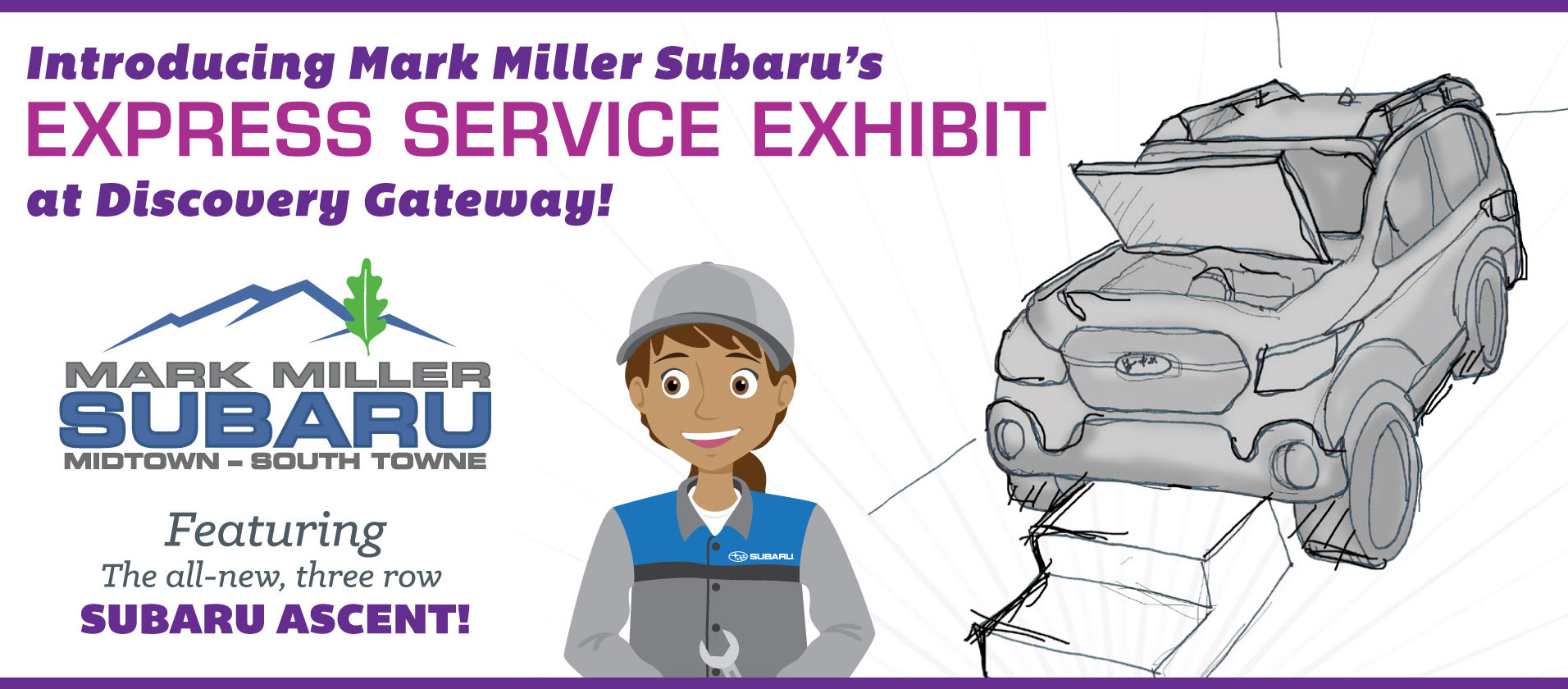 Mark Miller Subaru is committed to embracing Subaru of America's commitment to being more than a car dealer. We're proud to be a contributing member of our community through the pillars of the Subaru Love promise. The Love Promise is simply that - it's a Promise. It's Mark Miller Subaru's Promise to do what's right in our community. It's our Promise to Leave A MARK on the lives of others. 
Mark Miller Subaru is proud to deliver on that promise by announcing the opening of a new immersive, experiential, and educational exhibit which is now open at Discovery Gateway Children's Museum in Salt Lake City, Utah! At the heart of this new exhibit is a child-sized, but still larger-than-life, hand-sculpted Subaru Ascent that young children will have the opportunity to interact with and learn from. 
An important element of the Subaru Love Promise is to "Love Learning", and the introduction of this new exhibit will support that promise. 
After getting into their uniform, young visitors will step into the role as a Certified Subaru Technician and will begin working on the Ascent. 
Young children will 'discover the power of play'  as they learn the science that drives vehicles like the Subaru Ascent! 
Watch the short video below for a sneak-peek inside of the Mark Miller Subaru Express Service Exhibit inside of Discovery Gateway Children's museum! 
Hours
Monday

09:00am - 08:00pm

Tuesday

09:00am - 08:00pm

Wednesday

09:00am - 08:00pm

Thursday

09:00am - 08:00pm

Friday

09:00am - 08:00pm

Saturday

09:00am - 07:00pm

Sunday

Closed