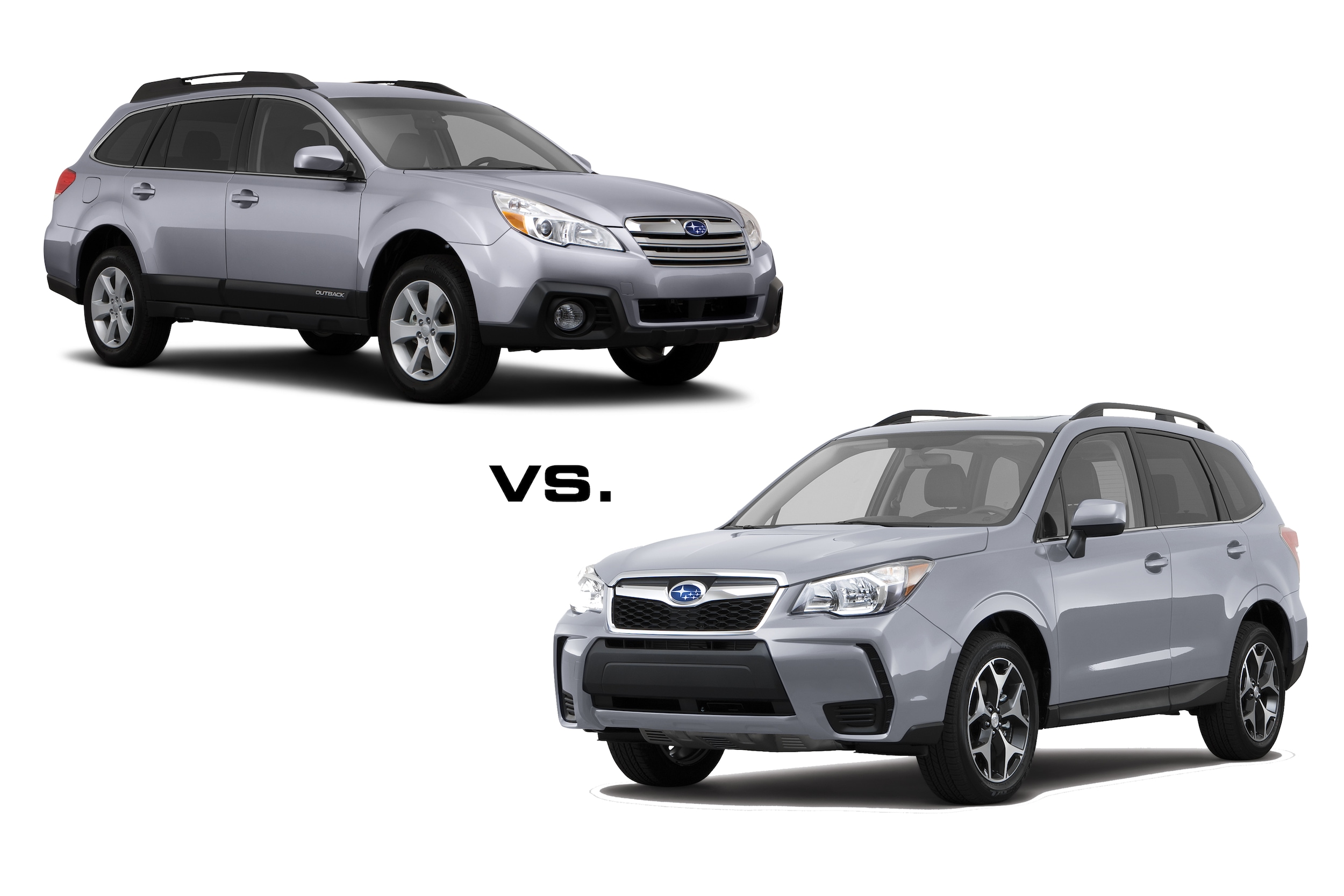 What if your'e not sure which model fits your lifestyle the best?   The Subaru Forester, or the Subaru Outback? This is the right spot to begin. By the end of this page, we hope to have answered as many questions as possible that may arise about the 2014 Subaru Forester and the 2014 Subaru Outback.  The Forester XT is pictured in this series with our Subaru Outback 3.6R, we will be focusing more on the model specifications as a whole, rather than exact trims.  For instance, how much more head room is in the Forester than the Outback? Leg Room? Wheel Base?  Lets Find out!


| | |
| --- | --- |
|    |    |
|  2014 Subaru Outback |  2014 Subaru Forester |
|  The Outback has more of a wagon body style. |  The Forester measures up to a small SUV. |
The Subaru Forester nears 68 inches in height, whereas the Subaru Outback is just under 66 inches.
The Forester may be taller, but the Outback has a larger wheel base and is 8 inches longer and wider by an inch. Both Models have 8.7 inches of ground clearance.  (XT wheels pictured, 1'' larger than premium and base model Foresters)
Both vehicles are spacious and comfortable inside, with 43 inches of legroom in the front and about 38 inches in the rear.
The Forester houses an extra inch of head room.

 


Driver's View Outback


 
 

Driver's View Forester


  

2014 Outback


  

2014 Forester

Driver's side views, Forester vs. Outback

  

Forester


  

Forester Seats Down

Cargo area is a big deal with Subaru owners. hauling things from snowboards to dogs is our everyday lifestyle. The 2014 Forester has about 32 cubic feet of cargo room and about 69 cubic feet with the back seats folded down.
  

Outback


  

Outback Seats Down

The Outback has 34 cubic feet of cargo volume and with the seats down it houses 71 cubic feet.

Safety has always been a main priority for Subaru. Both vehicles have a 5-star crash test rating with front, rear and side airbags. The Subaru Forester has an additional air bag which protects the driver's knees in the case of an accident.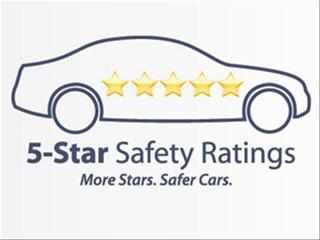 Have Questions? Fret not. Ask us here.
Whether it's the award-winning Outback or Motortrend's SUV of the year, you can't go wrong with either vehicle. Pick the one that fits your taste and lifestyle and begin your new adventure in your new Mark Miller Subaru!
Mark Miller Subaru
3535 S. State St. Murray & 10920 S. State Sandy

Hours
Monday

09:00am - 08:00pm

Tuesday

09:00am - 08:00pm

Wednesday

09:00am - 08:00pm

Thursday

09:00am - 08:00pm

Friday

09:00am - 08:00pm

Saturday

09:00am - 07:00pm

Sunday

Closed
Got a Question for us?